Department of External Affairs
From TF Library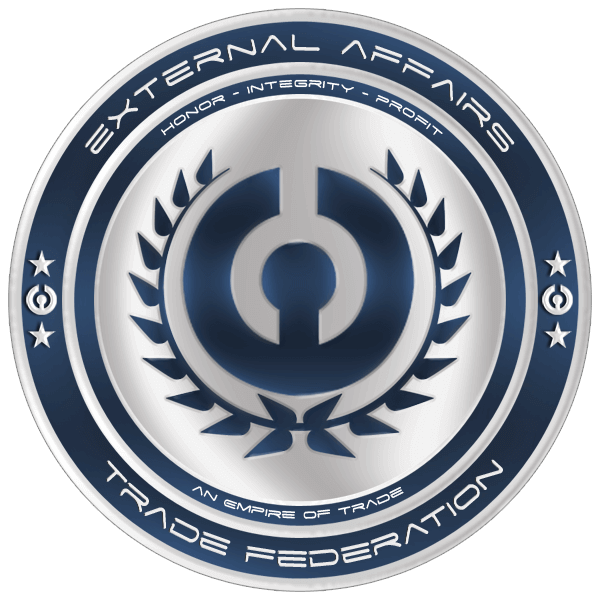 The Department of External Affairs has the sole duty of maintaining diplomatic relations with all factions, government and commercial alike. To become a member of the department, you have to pass an intense 6 month course based on the arts of analytical debating and diplomacy. A Trade Federation diplomat has the power to represent the Trade Federation, but this power comes at a price. Any act by the individual, is seen as an act of the faction, good or bad. This is why only the best are accepted. The Department is a part of the Division of Government Affairs.
Ranks
| Level | Rank Name |
| --- | --- |
| GL-1 | High Ambassador |
| HC-2 | Ambassador |
| HC-1 | Consul |
| C-4 | Diplomat |
| C-1 | Envoy |

Along with the above ranks, there is also the highest level, Lord Ambassador. This honorific title is given to the Viceroy who is currently in power due to the fact that his position as Viceroy makes him the Chief of State and thus he's the Chief Diplomat.
The High Ambassador is the official head of the Department of External Affairs. He is responsible for all external relationships between the Trade Federation and other Governments. The Viceroy is not permitted to sign any diplomatic agreements without first consulting with the High Ambassador. Any factions interested in opening up diplomatic relations with the Trade Federation should contact the High Ambassador.
Diplomats are assigned a Government, faction, or combination of the two, to which they act as the official Trade Federation Representative. This role reports directly to the High Ambassador.
Staff