Restricted Technology Act
From TF Library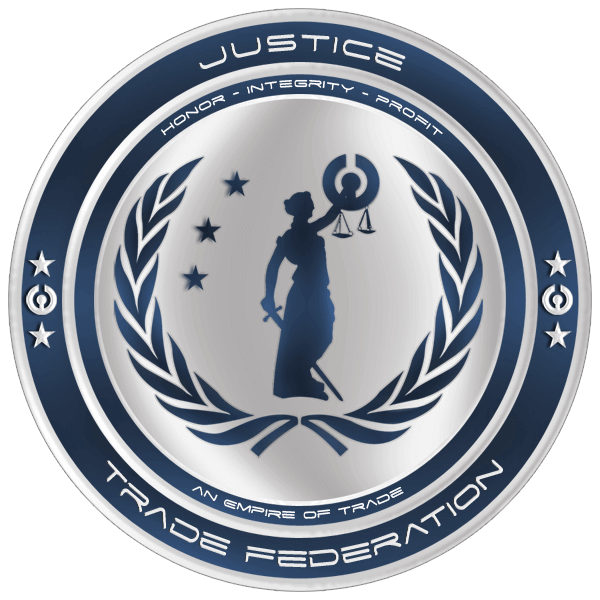 This bill lists what datacards the Trade Federation and its Nationalized Factions own. The bill will state what entities are used for military use and is restricted and/or open to anyone and what faction owns the technology.
Legend
-Technology colored in black is restricted technology only used by the Trade Federation. Only the Viceroy can approve a sale of this technology and/or datacards.
-Technology colored in Blue is temporally restricted and the restriction may be lifted at any time by order of the Viceroy.
-Technology colored in Gray is open to any faction/individual as long as they are not on the Trade Federation Black List.
Ships
Lucrehulk 3210 Battleship --- [Trade Federation]
C-9979 Landing Ship --- [Trade Federation]
Sheathipede-class Transport Shuttle --- [Trade Federation]
Scarab-class Droid Fighter --- [Trade Federation]
Marauder-class Corvette --- [Kuat Drive Yards]
Firespray-class Interceptor --- [Kuat Drive Yards]
Cloakshape/H Fighter --- [Kuat Drive Yards]
Cloakshape Fighter --- [Kuat Drive Yards]
Pursuer Enforcement Ship --- [Kuat Drive Yards]
YT-510 --- [Kuat Drive Yards]
YT-2400 --- [Kuat Drive Yards]
YV-666 --- [Kuat Drive Yards]
Starwind-class Pleasure Yacht --- [Kuat Drive Yards]
W-23 Star Hauler --- [Kuat Drive Yards]
Vehicles
Armoured Attack Tank --- [Trade Federation]
Single Troop Aerial Platform --- [Trade Federation]
FK-7 Airspeeder --- [Commerce Guild]
SX-65 Groundhog --- [Commerce Guild]
Droids
Battle Droid --- [Trade Federation]
Super Battle Droid --- [Trade Federation]
Destroyer Droid --- [Trade Federation]
Pit Droid --- [Dorinian Military Corps]
2X-3KPR --- [Dorinian Military Corps]
R1 Astromech --- [Dorinian Military Corps]
Items and Weapons
E-5 Droid Blaster --- [Trade Federation]
Battle Armour --- [Baktoid Armour Workshop]
Biological Sensor Pack --- [Baktoid Armour Workshop]
Camouflage Tent --- [Baktoid Armour Workshop]
Ceremonial Armour --- [Baktoid Armour Workshop]
Energy Sensor Pack --- [Baktoid Armour Workshop]
Security Control Panel --- [Baktoid Armour Workshop]
Mask --- [Baktoid Armour Workshop]
Riot Shield --- [Baktoid Armour Workshop]
Survival Pack --- [Baktoid Armour Workshop]
Toolkit --- [Baktoid Armour Workshop]
Combat Armour --- [Baktoid Armour Workshop]
Handled Shield --- [Baktoid Armour Workshop]
Macro Binoculars --- [Baktoid Armour Workshop]
Portable Power Fission Generator --- [Baktoid Armour Workshop]
Tent --- [Baktoid Armour Workshop]
Belt --- [Baktoid Armour Workshop]
Crafting Kit --- [Baktoid Armour Workshop]
Safe --- [Baktoid Armour Workshop]
SWLTR Helmet --- [Baktoid Armour Workshop]
SWLTR Suit --- [Baktoid Armour Workshop]
Tool Belt --- [Baktoid Armour Workshop]