Olwin Froon
From TF Library
Biographical Information

Full Name:
Olwin Froon
Homeworld:
Tatooine
Born:
-
Died:
-

Physical Description

Race:
-
Gender:
Male
Height:
190cm
Colouring:
-
Hair Colour:
-
Eye Colour:
-

Trade Federation Service

Status:
Ministry:
Department:
Government
Position:
Duke of Vorsia
Prior Service:
Olwin Froon recently served as the Regent of the Trade Federation. On Year 17 Day 154 he was appointed Duke of Vorsia.
Early Days
The childhood of Olwin Froon was that of a normal one. His parents were not eaten by Rancors nor were they mutilated by a rough and tough swoop gang. When he came of age, Olwin enrolled into an engineering school on Tatooine. After graduating with a degree in engineering, he decided he wanted to travel throughout the galaxy. At the first chance he received, he would get off of the barren rock that used to be home.
The first chance was joining a crew as the engine mechanic for a small freighter. This oppurtunity not only supplied him with transportation but also with hands-on experience. Through several years as a mechanic, he increased his knowledge of ship construction and propulsion systems.
In year 7 he applied for a chief engineer post at Starsign Mining and got the job at once. When SSM was sold, he left together with a few crewmates to Starsign Shipyards.
Journey Through Starsign Shipyards and Techno Union
Through dedication and great work, Olwin eventually became the Director of Logistics and Production in Starsign Shipyards. A few months after that promotion he became the COO there. On Year 9 Day 323, he left Starsign Shipyards to become the president at Techno Union. Olwin was offered this job from the Viceroy due to Olwin's ability to get the job done. Described by himself, this is what he did there, "I devised proper paperwork, reorganized the mat flow, kissed the crew awake and voila".
On Y10 D255 he was offered leadership of the Trade Federation's new Ministry of Production. On Y10 D269, he officially joined the Trade Federation to take the title as Minister of Production, to oversee all of the departments in the MoP and make sure they are all on the same page and keep everything running smoothly.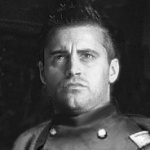 Ministry of Production
Olwin was proud to hold the position of Minister of Production for the Trade Federation. His main priority was to have each of the three departments focus on common goals and be at their top forms to be able to produce. Olwin continually displayed a motivation and zeal toward his dedicated work ethic, and sought to always get the tasks at hand done properly. His awareness and ability to multi-task have helped him maintain his stellar performance. He maintained a reputation as one who has been aware and kept his eye on the big picture while also having a talent for paperwork and material logistics. His time as Minister of Production certainly caught the eye of his superiors, including Viceroy Jansen.
Duceroy of the Trade Federation
On Y12 D96, Olwin, serving as Minister of Production, was promoted to the position of Duceroy of the Trade Federation. The standing Duceroy, Kage Renbukai, was called back to his home planet for urgent business and was forced to retire from the position. The decision was a unanimous one between Viceroy Jacob Jansen and the Trade Federation Cabinet. This elevated Olwin to the position of Second-in-Command of the Federation, putting him in leadership of the day-to-day operations of all of the Ministries. He has maintained a high standard of excellence in his leadership, providing a high level of activity alongside a hardy work ethic. One of the initiatives that Froon has enacted during his tenure as Duceroy has been the TFMS; a management system that has streamlined the tracking and management of all Federation inventory throughout Departments. Olwin will undoubtedly continue to lead with zeal and vigor. Good leadership begins at the top, and Duceroy Olwin Froon has proven, through his work ethic and extensive knowledge, that he shall lead by example, bringing the Trade Federation a continued powerful presence in the galaxy.
New Life as a Ryn
On Y14 D25, Olwin was infected with the infamous "Derra Virus", a metamorphosis virus, which ravaged the human population of the galaxy over a decade ago, that is now infecting entire systems. Froon was able to combat the virus, but upon coming out of its grip, he emerged as new race: Ryn. He has thus embraced his new-found race and is learning to live with his changes.
Service Record
| Rank Insignia | Rank | Promotion Date |
| --- | --- | --- |
| | Regent | Year 16 Day 01 |
| | Duceroy | Year 12 Day 96 |
Awards and Commendations
| Award Image | Award Name | Given By | Date Received | Reason |
| --- | --- | --- | --- | --- |
| | | | Year 17 Day 154 | The Order of the Viceroy is awarded to any person who has distinguished himself or herself by extraordinary achievement. The performance must be evidenced by voluntary action above and beyond the call of duty. The extraordinary achievement must have resulted in an accomplishment so exceptional and outstanding as to clearly set the individual apart from his or her comrades or from other persons in similar circumstances. The Order of the Viceroy Confers Lordship. Only the Trade Federation Viceroy can award this honor. Can only be awarded once. |
| | | | Unknown | The Gold Seal is awarded for consistent and exemplary service to the awarding member and/or actions which resulted in overall improvement of the Federation, "above and beyond the call of duty" ... it cannot be awarded for general activity |
| | | | Unknown | The Silver Seal is awarded for consistent and exemplary service to the awarding member and/or actions which resulted in overall improvement of the Federation, "above and beyond the call of duty" ... though not warranting being awarded the Gold Seal |
| | | | Unknown | The distinguished service award is awarded to any member who while serving in any capacity distinguishes themselves in a duty of great responsibility. Awarded for Combat/non combat service |
| | | | Unknown | The distinguished service award is awarded to any member who while serving in any capacity distinguishes themselves in a duty of great responsibility. Awarded for Combat/non combat service |
| | | | Unknown | Awarded for exemplary service in the web design field. |
| | | | Unknown | Awarded to department of naval production members that's support has been invaluable to the department. 1 Tour of Duty is a minimal Prerequisite |
| | | | Unknown | Awarded to members who took part in Operation Strongarm |
| | | | Unknown | Awarded to members who took part in the housing project |
| | | | Unknown | Awarded to members who served on the Cabinet |
| | | | Unknown | Awarded to members who served on the Directorate |
| | | | Unknown | Awarded to members of the ministry of production who have completed one tour of duty within the department. This is not automatically awarded. |
| | | | Unknown | Awarded to members who have served 1 calender year. |